Swiss engineering students from

ETH Zurich (ETZ)

have developed a car that recently set a new electric car acceleration record, going from 0 to 100kph (62mph) in - don't blink - 1.513 seconds! Wow.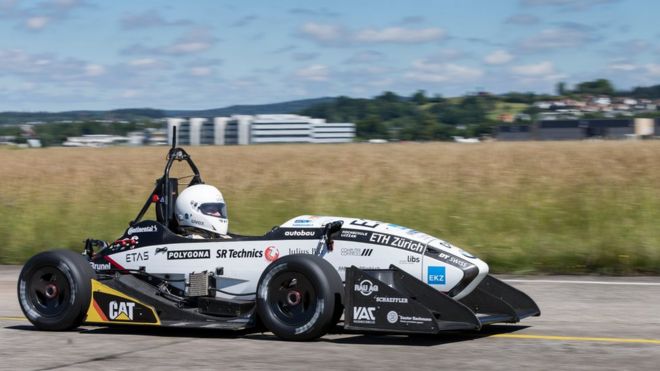 Photo credit:ETH ZÜRICH / ALESSANDRO DELLA BELLA on BBC.com
How can it do this so fast, you ask?
"...ETZ said the four-wheel drive system used by the grimsel was key to its swift acceleration. A powerful motor is mounted on each wheel and the car has a sophisticated traction control system that adjusts the performance of each one to maximise torque..."

- excerpt from BBC.com article (read full story at http://www.bbc.com/news/technology-36606500)
In other words, they eliminated any waste in the torque-producing power at each wheel.
Hmmm... that reminds of another innovative speed-record machine, the Gribetz

®

V16 mattress quilter. Gribetz engineers designed a more lean machine unlike any other in the world and it can operate at 1600rpm on Tack & Jump® or continuous patterns. Like the Swiss race car in this story, the V16 runs with optimized torque using direct-drive technology instead of traditional chain-driven indirect power.
See the V16 sewing in comparison to a traditional 900rpm machine in the video below:
Gribetz V16 mattress quilter running at 1600 RPM compared to a 900 RPM quilter.
Gribetz V16 quilting machine